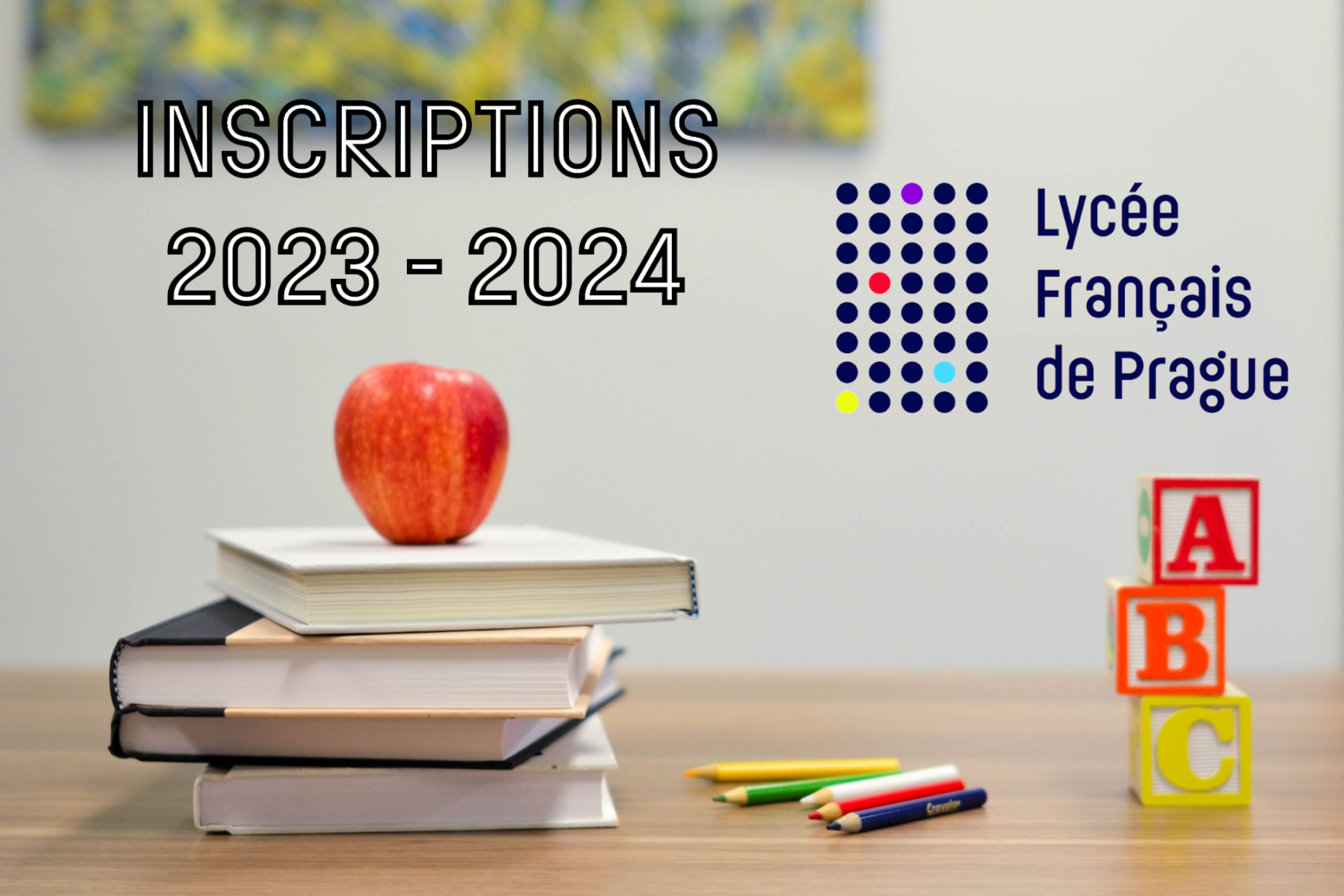 Fin des inscriptions
18. 5. 2023
🇫🇷 Les inscriptions pour l'année scolaire 2023 – 2024 des nouveaux élèves au Lycée Français de Prague arrivent à leur fin.
La date de clôture des inscriptions est fixée au vendredi 26 mai 2023. Attention, au delà de cette date, une place dans les classes ne pourra plus être garantie !
Si vous souhaitez inscrire votre enfant au lycée, et que vous n'avez pas encore effectué la démarche, n'hésitez pas à cliquer sur le bouton ci-dessous.
Notre secrétariat prendra ensuite contact avec vous pour vous accompagner dans cette démarche. Au plaisir de vous rencontrer prochainement.

🇨🇿 Zápisy nových žáků na školní rok 2023-2024 ve Francouzském lyceu v Praze budou brzy ukončeny.
Posledním dnem pro zápis je pátek 26. května 2023. Dovolujeme si Vás upozornit, že po tomto datu nelze pro Vaše dítě garantovat volné místo ve třídě!
Pokud chcete své dítě do Francouzského lycea v Praze přihlásit a ještě jste neučinili první kroky, klikněte na následující tlačítko.
Bude Vás následně kontaktovat náš sekretariát, aby Vám se zápisem pomohl.
Těšíme se na brzké setkání s Vámi.

🇬🇧 Registration for the 2023 – 2024 school year for new students at the Lycée Français de Prague is coming to an end.
The closing date for registration is Friday 26 May 2023. Please note that after this date, a place in a class cannot be guaranteed!
If you wish to register your child at the Lycée and you have not yet done so, please click on the link below.
Our secretariat will then contact you to assist you in this process.
We look forward to meeting you soon.
Actualités