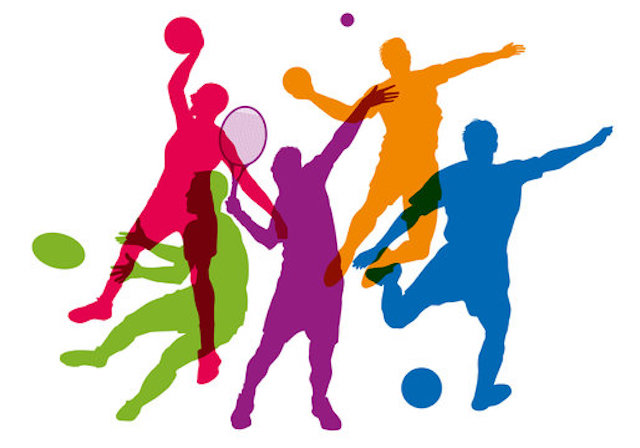 Association Sportive du LfP
14. 9. 2023
🇨🇵 Dès la classe de 6ème et jusqu'à la classe de Terminale, les professeurs d'Éducation Physique et Sportive (EPS) proposent aux élèves des temps de pratiques sportives en dehors des heures de classe.
Voici le planning des activités proposées pour l'année scolaire 2023 – 2024 :
Adhérer à l'association Sportive
Pour adhérer à l'association sportive et profiter de ces activités, rien de plus facile !
Il suffit de télécharger le document ci-dessous, de le compléter et de le rendre à un professeur d'EPS avec une photocopie de la carte d'assurance maladie et la cotisation.
Les inscriptions se feront du 18 au 30 septembre et les activités commenceront en octobre.
Il ne reste qu'à en profiter !

🇨🇿 Učitelé tělesné výchovy a sportu (EPS) nabízí žákům od 6. ročníku až do maturitního ročníku sportovní kroužky mimo vyučovací hodiny.
Zde je rozpis nabízených kroužků na školní rok 2023-2024:
Staňte se členy Sportovního svazu (AS)
Stát se členem Sportovního svazu (AS) a chodit do kroužků už nemůže být jednodušší!
Jednoduše si stáhněte přiložený dokument, vyplňte a odevzdejte učiteli tělesné výchovy a sportu (EPS) spolu s fotokopií průkazu zdravotního pojištění a s členským příspěvkem.
Zápisy do kroužků budou probíhat od 18. do 30. září 2023, kroužky budou zahájeny v říjnu.
Nezbývá už nic jiného, než si je užít!

🇬🇧 From middle through to secondary school, Physical and Sports Education (EPS) teachers offer pupils the opportunity to take part in sporting activities outside school hours.
Here is the schedule of activities on offer for the 2023 – 2024 school year:
Join the sports association
Joining the sports association and taking advantage of these activities couldn't be easier!
Simply download the document below, complete it and return it to a EPS teacher along with a photocopy of your health insurance card and the membership fee.
Registration will take place between 18 and 30 September, and activities will start in October.
All that's left to do is enjoy!
Actualités