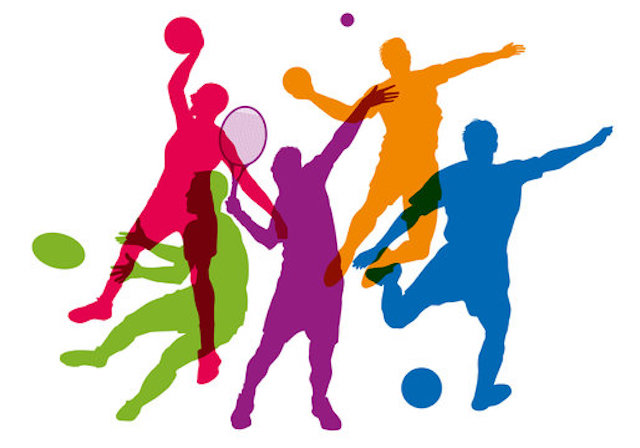 Association Sportive du LfP
6. 9. 2022
Les inscriptions à l'Association Sportive sont ouvertes pour tous les élèves du CM2 à la Terminale ! Les activités proposées sont le volley ball, le badminton, le yoga, l'escalade, le handball, le tennis de table, le futsal et multisports. (Horaires dans l'affiche ci-dessous)
Vous pourrez également participer aux sorties VTT et profiter de la nature.
Pour vous inscrire, utilisez le lien 👉 https://bit.ly/ASLFP2223
Attention ! Le nombre de places disponibles est limité !!!
Bonne pratique sportive à toutes et tous.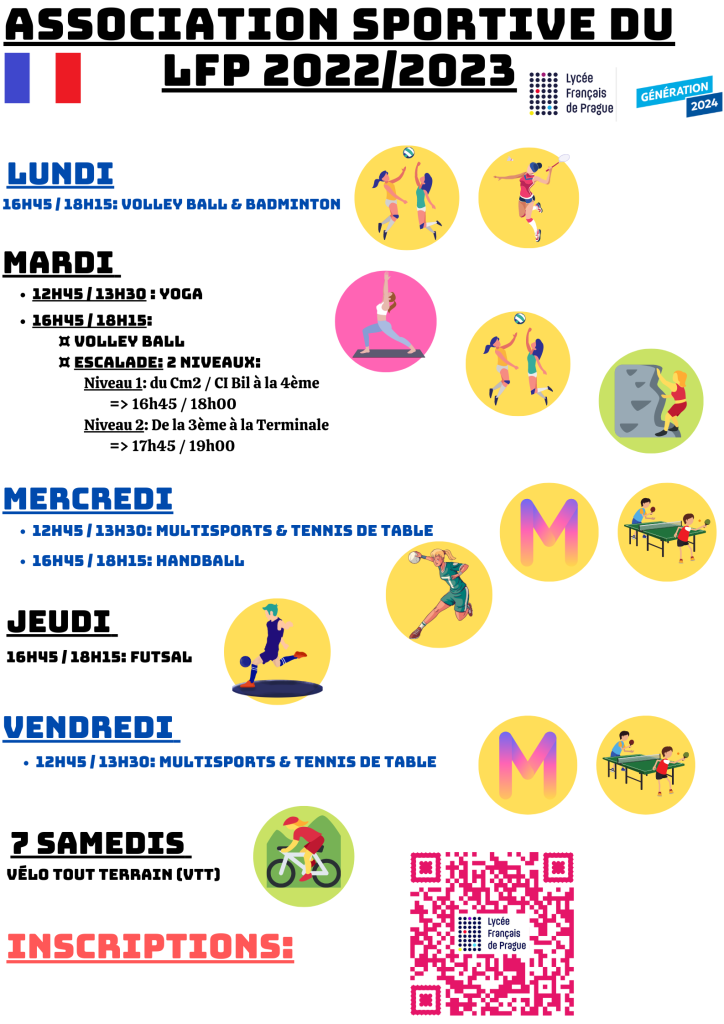 Sportovní asociace (AS) Francouzského lycea v Praze
Zápis do sportovní asociace francouzského lycea v Praze je otevřen pro všechny žáky od ročníku CM2 po ročník Terminale.
Studenti se mohou zapsat na Volejbal, Badminton, Powerjógu, Lezení, Handball, Futsal a "Multisport" (Hodiny konání v odkazu níže) Dále je možné se zapsat na výlety na horských kolech, které se konají o víkendech.
Zápis na jednotlivé kurzy v tomto odkazu: 👉 https://bit.ly/ASLFP2223
POZOR! Kapacita kurzů je omezena.
Přejeme všem příjemnou zábavu.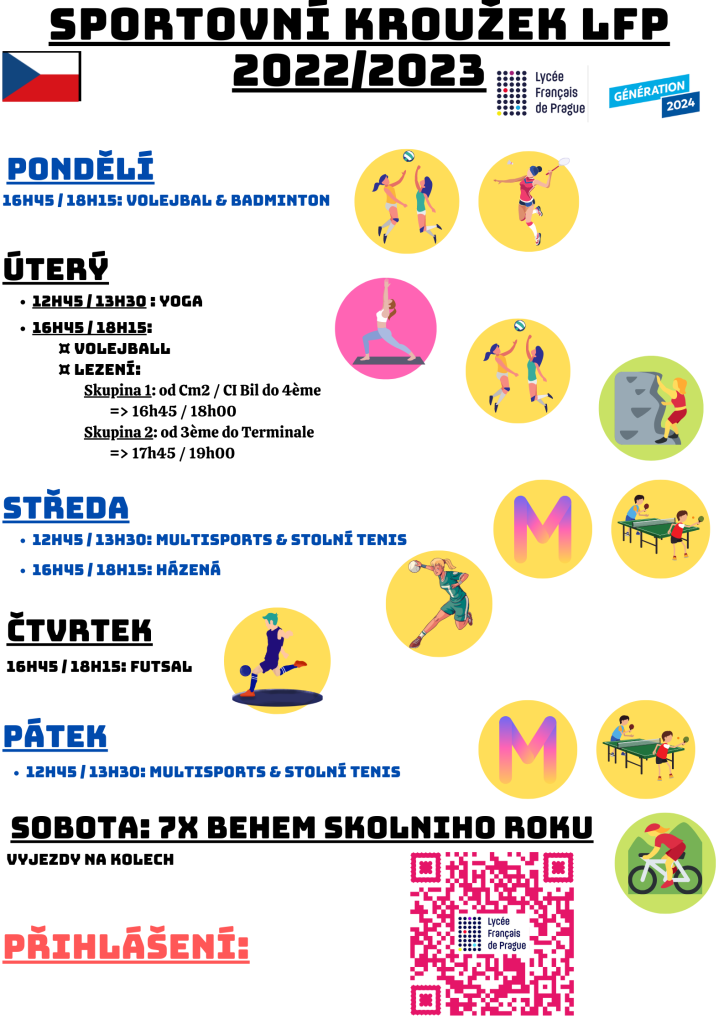 Lycée français de Prague's sport association
Subscriptions to the sport association are now open for all pupils from CM2 to Terminale.
Activities are volley ball, badminton, power yoga, climbing, handball, table tennis, futsal and multisport. Check the time table in the flyer below.
Mountain bike excursions will also be part of the program.
Please use the link to subscribe 👉 https://bit.ly/ASLFP2223
Limited number of places !
Enjoy doing sport with us !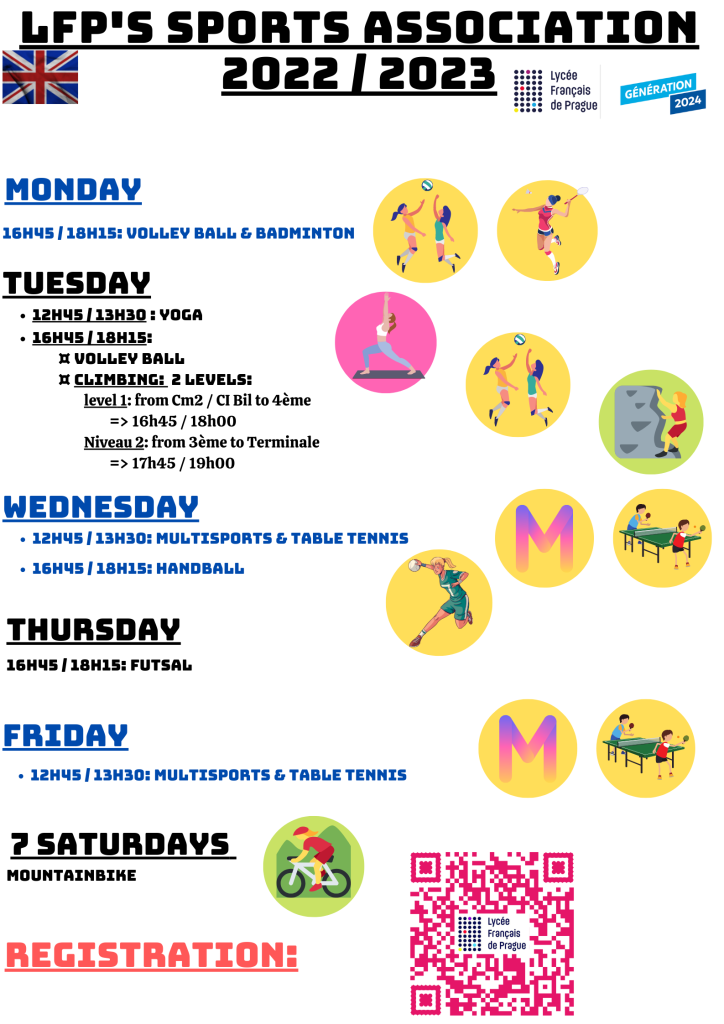 Actualités